Carriage Driving
What is Driving?
Driving is the oldest competitive equestrian sport yet it continues to thrive in the 21st century. Drivers sit on a vehicle drawn by a single horse or pony, a pair or a team of four and they face three trials – dressage, marathon and obstacle driving. 
---
Save the Date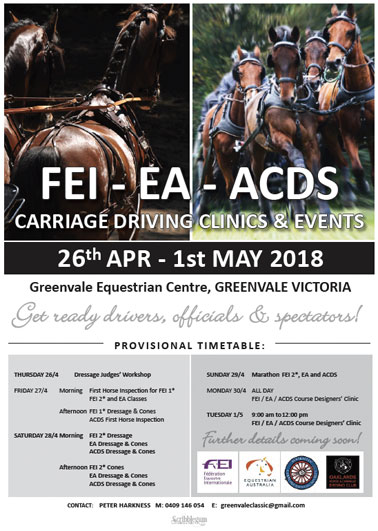 27 - 29 April 2018
Oaklands Horse & Carriage Driving Club Inc. present
FEI 1* & 2*
EA Participation and ACDS Level 2
Where: Greenvale Equestrian Centre, Greenvale, Victoria.
Contact: Peter Harkness on 0409 146 054. Email: [email protected]