carriage driving
Congratulations Boyd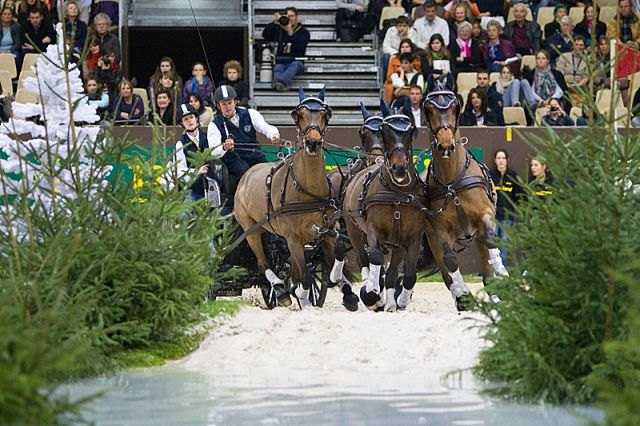 Boyd Exell has been awarded a medal of the Order of Australia (OAM) in the 2014 Queens Birthday Honours List.
Boyd is the current world-four-in hand driving champion and has won the title in 2012 and 2010.
He has also won the FEI World Cup Driving title five times in 2009-2012 and 2014, and the Aachen CHIO on six occasions (2003, 2009-2013).
He is currently the Deputy Chair of the FEI driving technical committee and was awarded the FEI Top Driver Award in 2008 and 2011-2013.
He has been Equestrian Australia's international athlete of the Year in 2010 and 2013
and his team of four-in-hand horses have received the international horse of the year award in 2012 and 2013.
Boyd will represent Australia at the 2014 FEI World Equestrian Games in Normandy France.