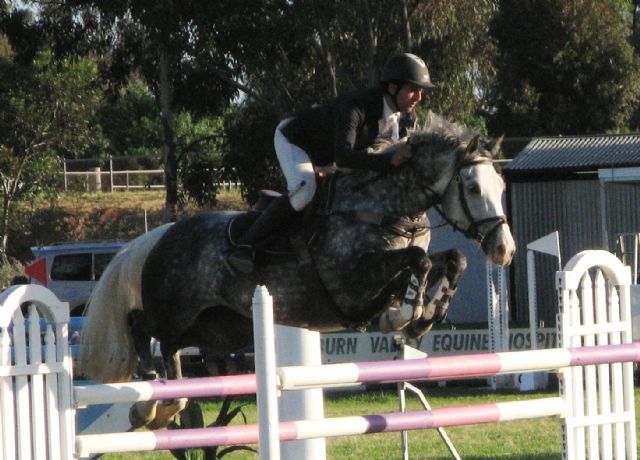 Congrats to Victorian Jumpers named on the National Squad lists.
Congratulations to the Victorian riders who have been nationally acknowledged in the recent naming of the National High Performance Squads.
On the Australian Senior squad we see Caltango ridden by Tim Clarke and also Yalambi Bellini Star owned and ridden by Stevie Hill.  Both these horses have excelled in all Senior level competition across the country.
On the Futures Squad the horses listed below identified through the Talent Identification Series-
7 year old squad:  Danieyera Park Charlotte ridden by Tricia Read,
8 year old squad:  Galvanised ridden by Phil Stephens, Ally Lamb's Diamond B Corsica, Cera Camina ridden Kelvin Blumson, and Zoe Boulton with her Valcheta.
9 year old squad:  Cervelt ridden by Caroline Price; Blues My Name ridden by Scottie Barclay, Paul Brent riding Cavalli Park Anniebell owned by Neil Clinton and Sue Coman riding Rose Cavalier.
The National Young Rider Squad sees Teagan Chester, Matilda Alexander, Melissa Backman, Courtney Shears, Joel Pearce and Sam Robertson named which is a strong level of representation for the state so well done to these riders.