Hygain Junior and YR Jumping Squad training and show weekend full of surprises!
It was a great weekend for the Hygain Junior and YR jumping squads, with triple olympian Matt Williams as a guest coach for the training day on Saturday.  Matt concluded a great day of training with a talk about his experience and journey competing around the world. With the support of State Coach Gavin Chester, Development squad coaches Jamie Murray and Paul Williams squad riders were able to fine tune their skills for the Open Christmas Show on Sunday.  The show was held on the grass area at Werribee Park NEC and thank you to Judges Carol Jacobs, Joanne Stubbs and Tina Wells as well as Course Designers Gavin Chester and Paul Williams.  Thank you to the many squad riders and parents that helped out during the show day. It was great to have Horse in the Box at the show for the riders also. 
Please click on the link below for the full list of results. Congratulations to all riders.
Hygain Junior and Young Rider Open Christmas Show 2016 Results
The Squad Challenge events were held on the Sunday for the Development squads and Squadettes.  
Development 1 Squad Challenge Champion 2016 - Georgia Moodie on Sanskrit Park Serene NZPH
Development 2 Squad Challenge Champion 2016 - Olivia Bailey and Mr Flash 
Development 3 Squad Challenge Champion 2016 - Cassidy Neubauer and Running Waters Lleu Llaw
Squadettes Challenge Champion 2016 - La'Moza Velisha and Eira Crackers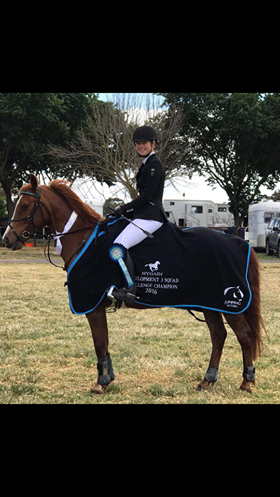 Cassidy Neubauer - Development 3 Squad Challenge Champion 2016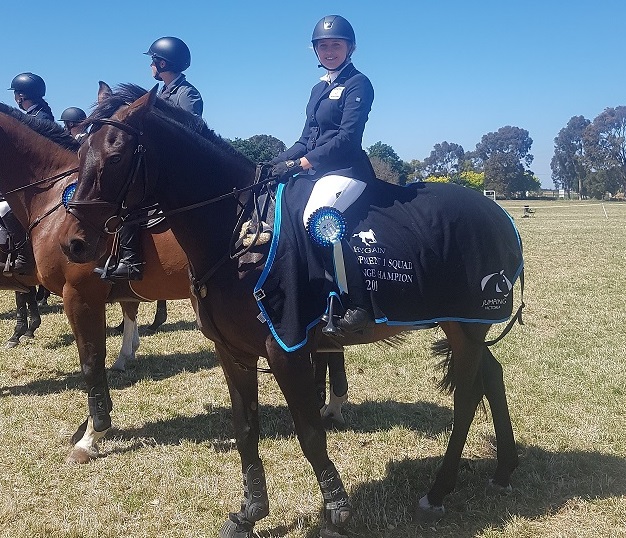 Georgia Moodie - Development 1 Squad Challenge Champion 2016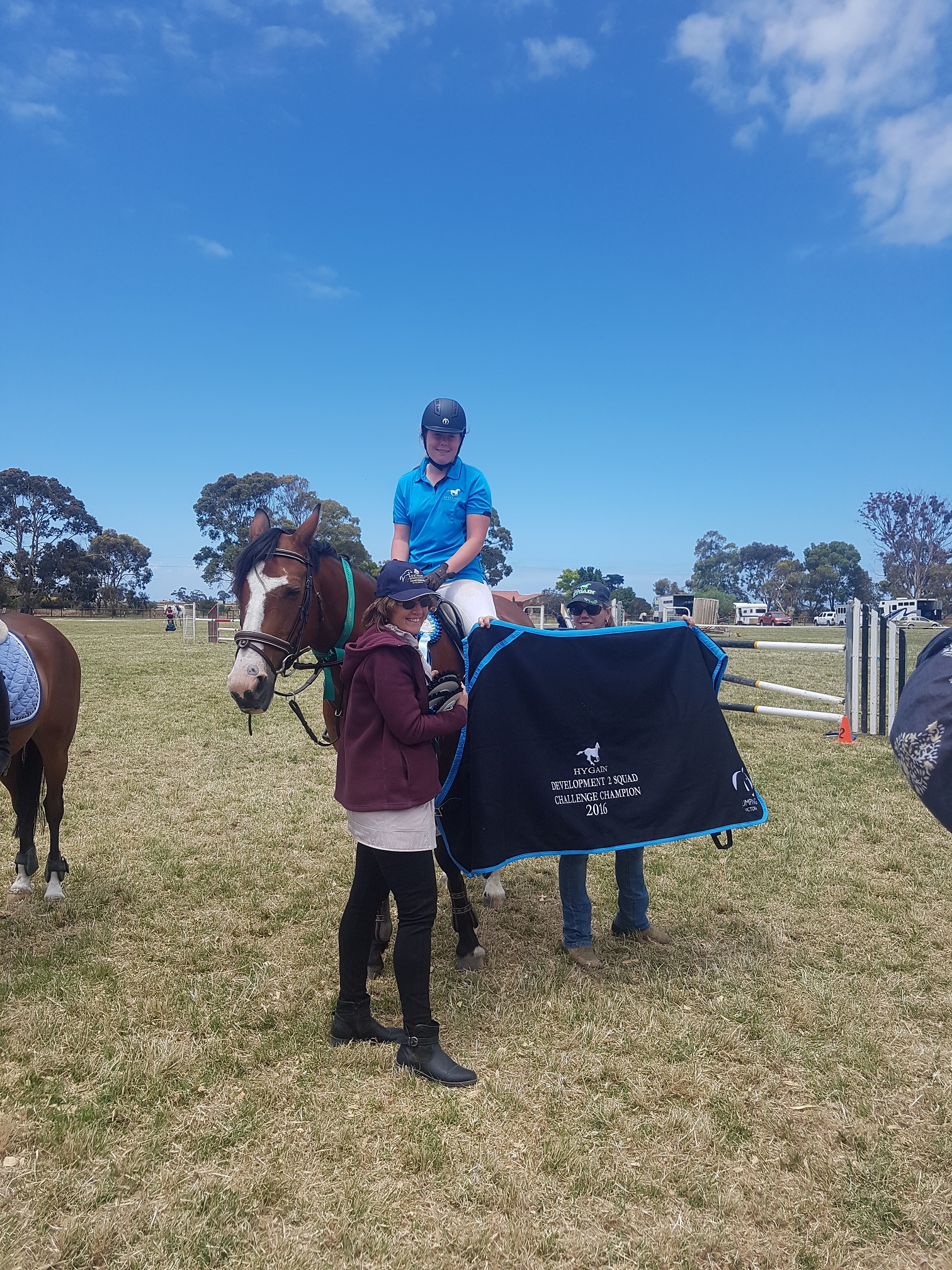 Olivia Bailey - Development 2 Squad Challenge Champion 2016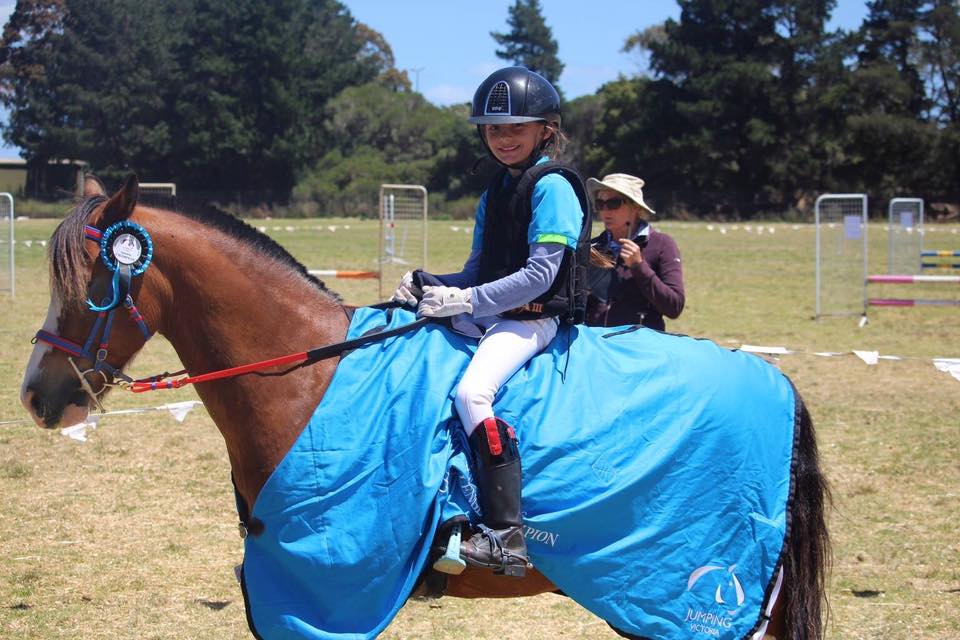 La'Moza Velisha - Squadettes Challenge Champion 2016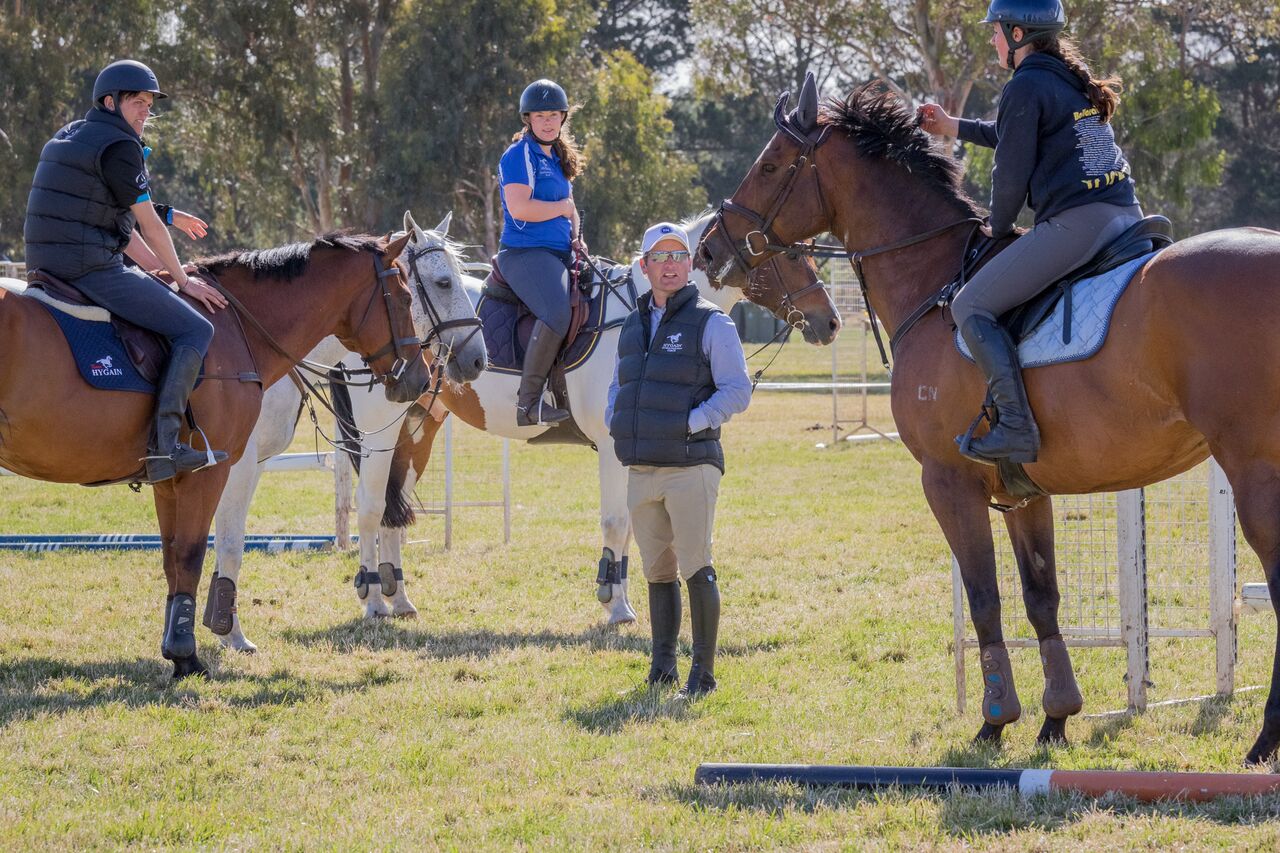 Triple Olympian Matt Williams and Hygain State Squad riders 2016