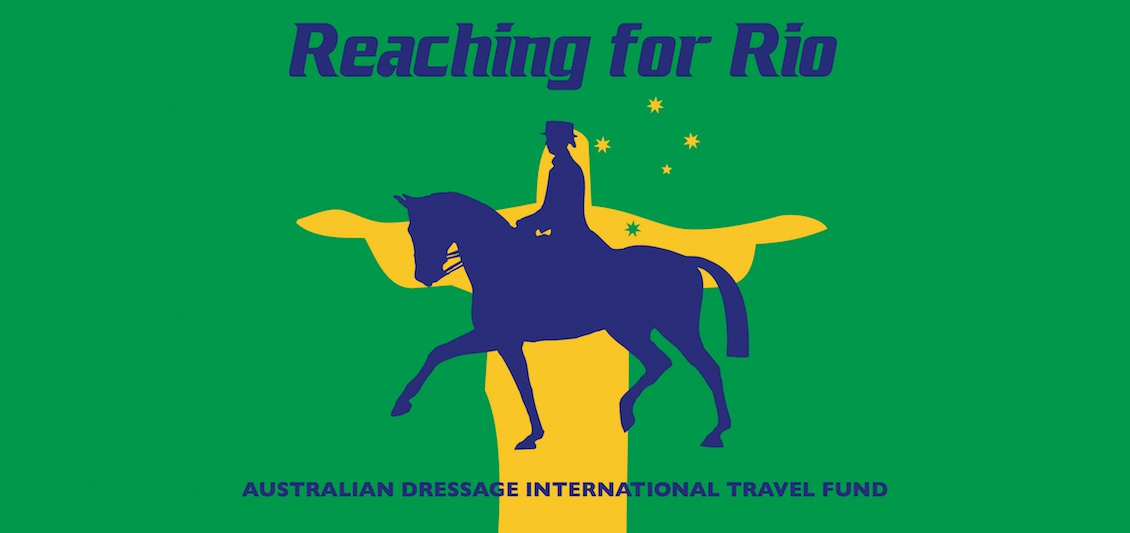 Road to Rio Fundraising
A message from Mary Seefried:
Our top eight riders are preparing now for the second leg of the selection trials – which will be at Rotterdam on 24-26 June.
The Road to Rio Trust fund was set up specifically to raise funds for the Australian-based riders to go to Europe to compete in the two selection events – Rotterdam and Odense. It is organised through the Australian Sports Foundation to gain the tax deductibility advantage. Monies go into an ANZ bank account purposefully set up to take monies form the Trust Fund – it is outside of the EA.
The three Australian based riders are:
Maree Tomkinson on Diamantina
Sue Hearn on Remmington and
Brett Parbery on DP Weltmieser
As you can appreciate it is a long time to be away – they left Australia in April, and weekly costs are not cheap. It is also difficult because they are trying to keep their equestrian businesses back in Australia viable while they are away.
So many people have already so generously donated – but we would like to reach the target of 
$150,000 !
Don't forget it is close to the end of the financial year so any donations would attract the tax deductibility for this 2015-16 Financial Year.
There are many ways for individuals or groups/clubs to raise money and probably I don't need to tell you how – we all have been involved in fundraising for our sport from time to time.
You, or a club, can make a donation through the following link.
Please think about it – these riders had to think very hard before making the commitment for such a long journey.
Mary Seefried
Trustee - Dressage International Travel Fund
Read more about the Australian Dressage International Travel Fund