Course Designer's Workshop with Pierre Michelet
On the weekend of March 14th and 15th Eventing Victoria hosted a Course Designer's Workshop with world renowned designer Pierre Michelet.
Attendees from Victoria, Queensland and Tasmania met in the Yarra Valley.
The Saturday morning session covered safety, new directions, responsibilities and roles on cross country day. We were very grateful over the weekend for the contributions from Geoff Sinclair. Geoff sits on both the FEI safety Committee, (as chair), and the FEI Eventing Committee and he and his wife Jill hosted Pierre during his stay. Saturday and part of Sunday was spent using the beautiful Wandin Park course which had been 90% finished in preparation for the following weekend.
On Sunday morning the group travelled the short distance to Yeringberg Horse Trials to walk the 2* course and watch the morning classes do cross country. They then returned to Wandin to design some fences of their own. The feedback from the weekend has been really positive.
Monday Pierre travelled to Werribee Park and spent the day walking through the park and planning with our Melbourne team, Ewan Kellett , Mick Pineo & Will Foulkes.
Due to the Coronavirus threat Pierre flew home to France on Monday night. Although his stay was cut short he managed to pack a lot in and we look forward to him coming back at a later stage when the world returns to normal.
JANET HOUGHTON
Eventing Victoria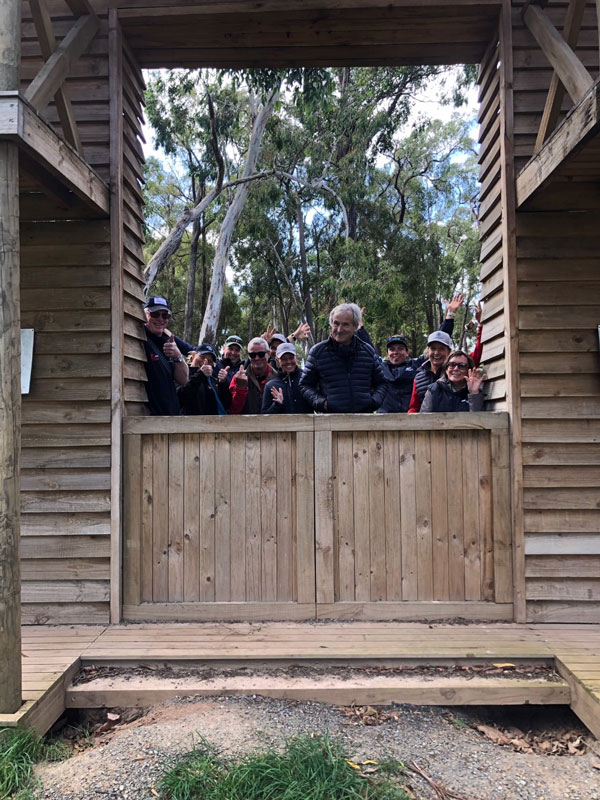 The course designers behind the iconic Hotel at Wandin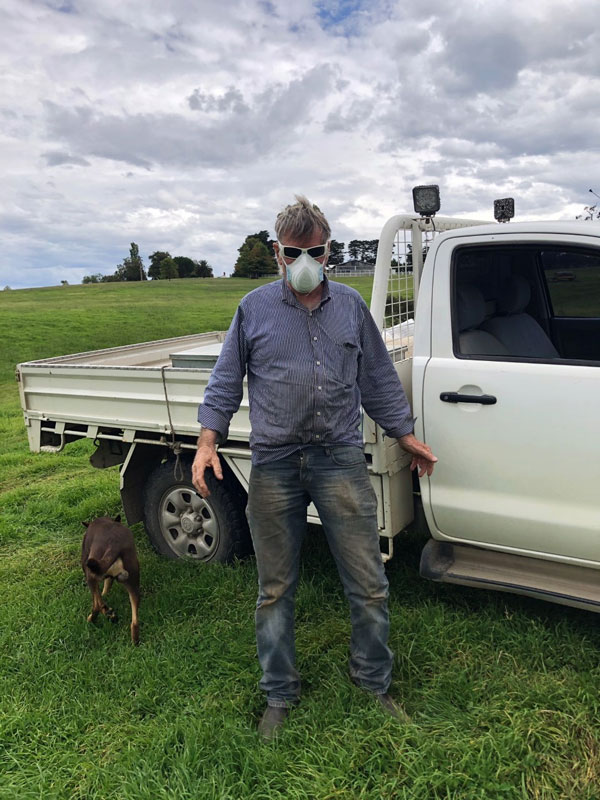 Never say John Anker is not prepared !