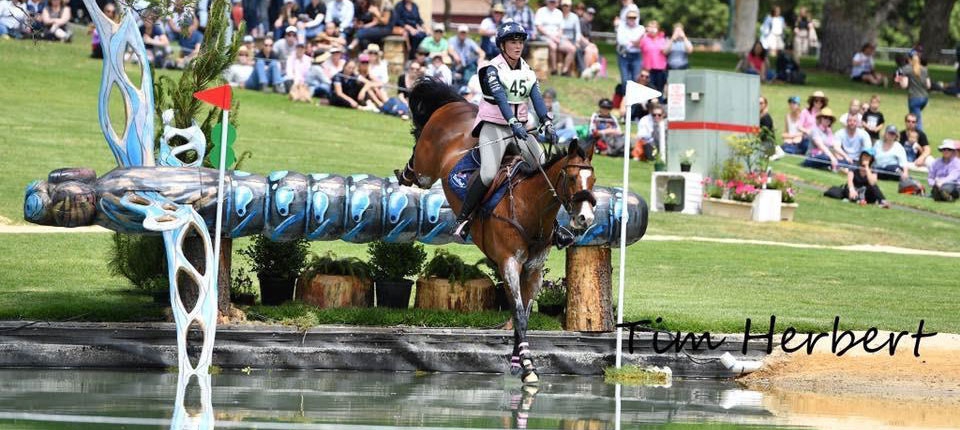 Tim Herbert
Eventing Update 2020
As the Eventing season gets underway in 2020 there are a few things I would like to discuss.
Helmet Tagging- this is a massive undertaking by Volunteers in Victoria to enable riders to comply with the new rule. We have tagged at every Horse Trials, Squad and many other venues over the last six months. If you still don't have your helmet tagged and you intend to compete at Official Eventing or Combined Training the you need to get it done! Again we will have tagging available at every Official Horse Trials. We hope to send the contact number of the person tagging at Events out with the draw so you can organise the best time, especially if you have an early dressage....remember these people are volunteers and work with them and thank them.
For riders competing at Boneo Park, Karen in the office at Boneo has tags. This will be convenient for those doing the Combined Training there. Deena & Karen in the Werribee Office also have tags and can help you.
Yards-New Eventing Rules regarding yards were introduced on January 1st. Following feedback from riders around the new rule as well as a study of the yard rules in the General Regulations The Chair of the National Eventing Committee and the joint Discipline Chairs met to agree on new wording around yards used at all EA events. The process for change is that the Equestrian Australia Board at their next meeting in February will look to ratify and update new wording. As there are events that will take place prior to that meeting please follow the guidelines of - yards must be a minimum of 3 x 3 metres and be of safe and solid construction.
Smaller Clubs- We welcome two new Events in the North East, Oxley Horse Trials and Mansfield Horse Trials. As well as asking you to support these smaller clubs we have others dotted around our State that need numbers to keep them going. They are great events and much easier to enter, (Tonimbuk had 323 entries in the first 90 minutes). Please make it your mission to support at least one of the smaller clubs every six months because if we lose them we have no option to make our other competitions bigger.
 If you have questions or concerns around our Sport any of the members of the Eventing Committee would be happy to help. Please don't hesitate to contact us.
Eventing Victoria Committee Contact   https://www.vic.equestrian.org.au/eventing/eventing-committee