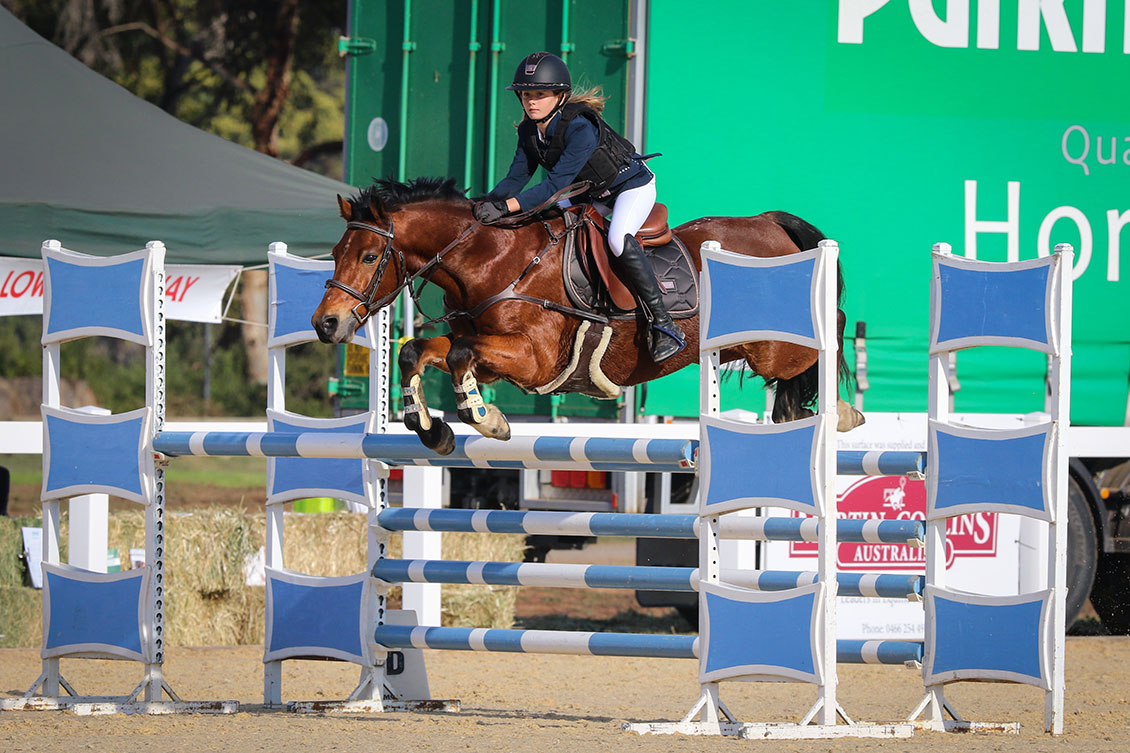 Photo: Michelle Terlato
Zara is jumping for joy and breaking records.
Young equestrian rider Zara Adnams has made a clean sweep, unbeatable as the 2021 Petstock Children's Champion winning all three classes at the Equestrian Victoria Jumping State Championships on the weekend.
At just ten years of age, Zara is the youngest ever Children's Champion, which she won riding her pony and four-legged friend Dingmac Disco King or 'Elvis' as he is fondly known.  Competing in a field of Victoria's best, against riders aged up to 14 years old, Zara and 'Elvis' - who is just over 13.1 hands – are a tiny team having a big impact in the equestrian world.
Zara's win is her second major win, having secured herself an Australian Championship at age 9 in the 80cm competition in 2019 on her other pony.
When asked what she loves most about riding, Zara says, "everything."
"I love to train, I love to compete and I love spending time with Elvis.  On competition day, when I'm sitting in my saddle and looking out at the course, it makes me feel calm and very happy.  I feel like I'm meant to be there," she said.
"Elvis and I share a very special bond, and we're the same age – well, I'm actually 2 months older – and I love that he loves jumping as much as me.  He also loves being spoilt and getting lots of attention!"
Zara said like most ponies, Elvis loves foods! "I can trust Elvis with my life when we are jumping, but I don't trust him with my rice crackers!" she laughed.
"When we are jumping, I feel like we are flying and it's the greatest feeling in the world. It's my happy place."
Reece Adnams, Zara's dad said that Zara trains 2-3 times per week and 'never complains' about training.  In fact, she's always asking to ride, even if it's pouring with rain.
"Zara has a very mature approach to her riding and people often say to us how relaxed she looks mid jump. " Mr Adnams said.
"I don't know where this will all take her, but we are excited to continue to support her love for jumping and for equestrian sports."
Whilst jumping and winning titles is something that Zara enjoys immensely; she also loves the connections she is making through her sporting community.  From the friends she rides and competes with to her coach Frida Lindgren who Zara thinks 'has the best job in the world because she gets to ride eight horses all day', life-long friendships are being forged.
Inspired by her hero, Australian Show Jumping Olympian Edwina Tops-Alexander, we think that the future of jumping in Australia is looking incredibly bright with youngsters like Zara.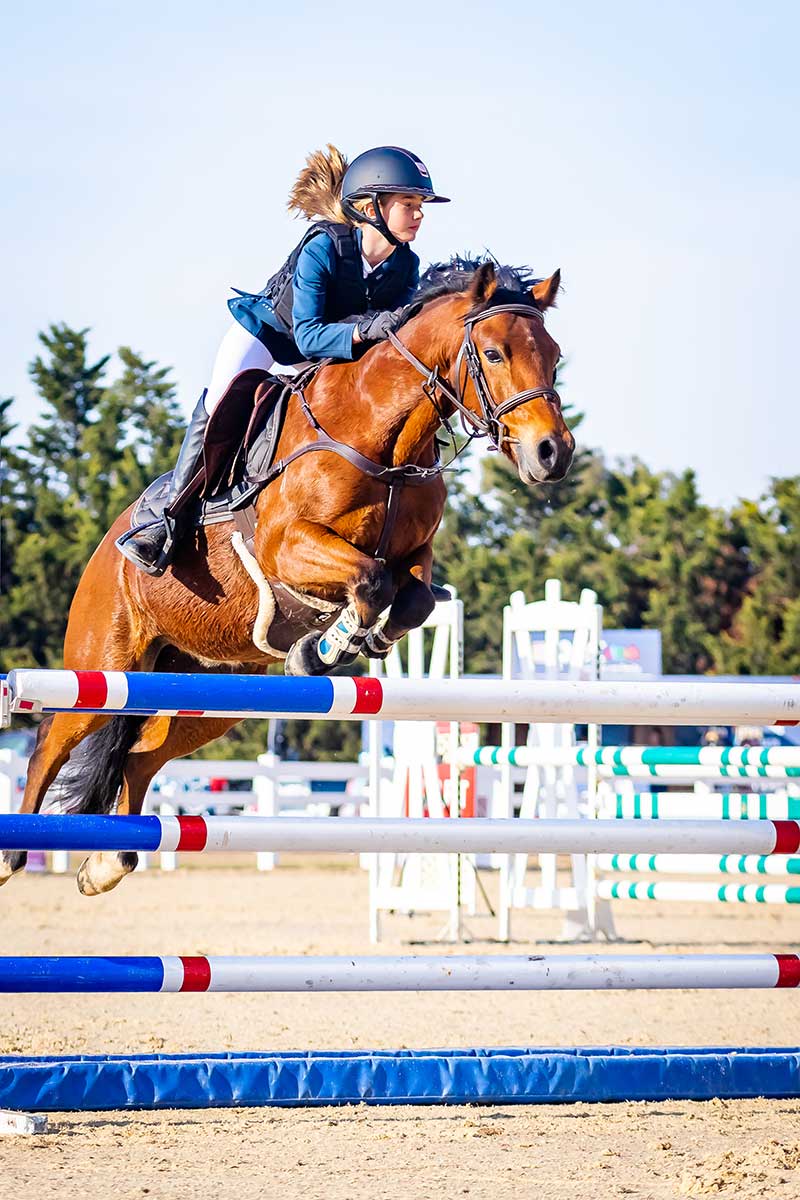 Photo: Sharlene Phillips www.oneeyedfrog.com.au