2019 Young Rider of the Year Training Weekend
One (Dressage) Selector's Reflection
A top ten training weekend and final selection for the 2019 Equestrian Victoria Young Rider of the Year was held at Werribee Park, 29-30 June and what a fabulous weekend it was.
A big THANK-YOU to Equestrian Victoria for organising and providing this opportunity not only for all the young finalists, but also for us coaches and selectors. It was terrific to be a part of and gave us all a glimpse into the future of the sport across all disciplines, and might I say, the future is looking very, very bright. We were all proud to take part and work with such amazing young men and women - and of course, their horses.
A particular, 'Thank-You' to Emily van Sonsbeek and Deena Peters who worked tirelessly to ensure everything ran as smoothly as possible.
The weekend included coaching along with educational sessions on 'Horse Nutrition' by Rebecca Ham from KER, 'Fitness and the Equestrian Lifestyle' by Katherine Stewart and Toni Scattergood from Equilivin, while Rohan Luxmoore presented an informative session on 'Training for Longevity - the Veterinarian Perspective'. Emily van Sonsbeek also spoke about High Performance and Being an Elite Equestrian.
I was privileged to be a selector for the Dressage Young Rider of the Year along with the very experienced duo of Jan Smith (Coach and Selector) and Deborah MacNicol (Selector). We were all impressed with the calibre of the young riders before us and the way they presented themselves and their horses. Each Young Rider Finalist represented themselves and their sport impeccably. The welfare of all horses was diligently attended to, especially important during a very wet and windy Saturday, and although the sun shone on Sunday, there was still a bitter wind to remind you this IS winter. 
Each rider, no matter their age or riding level, listened intently over a jam-packed weekend, took on board instruction and guidance and never gave any less than their best. Each brought with them the very best of attitudes, as did their horses! 
It was fun for us selectors too, especially when one group of 4 decided to ramp it up and produce an impromptu quadrille – testament and indicative of the approach of all finalists who were intent on learning AND having fun across the weekend.
When the riding was all over on the Saturday, each finalist was required to present a two-minute speech on an allocated topic. I sat there wondering how I would have gone if I had had to do the same? My admiration for these young people grew even more. 
Then, it was time to unwind, as Saturday concluded with dinner and a Trivia Quiz that further fostered camaraderie and bonding between and across the disciplines. There was much laughter and discussion – and a healthy competitive spirit! 
On the Sunday after a hearty breakfast, all finalists participated in further coaching sessions. The Dressage Top Ten rode through a protocol test of their choice which gave them the opportunity to benefit from the on-the-spot and extensive knowledge of both Jan and Deborah. Tests ranged from the 4yo Pony Test to Grand Prix. Regardless of the level, all rode their test with determination and professionalism.
It was evident that these riders were there not only to ride to their best, but to learn, as each took on board Jan and Deborah's observations and discussed improvements they could make and how they might make them.  We could most certainly see the difference when they rode again. 
I must mention again how impressive each and every young rider was. I know I speak for all selectors and coaches when I say "Congratulations to you all".
How could our sport not progress when in such capable young hands? 
Now how do we decide? Many discussions and late nights ahead I think!
Corinne McInerney
GALLERY

Dressage Young Rider Top Ten 2019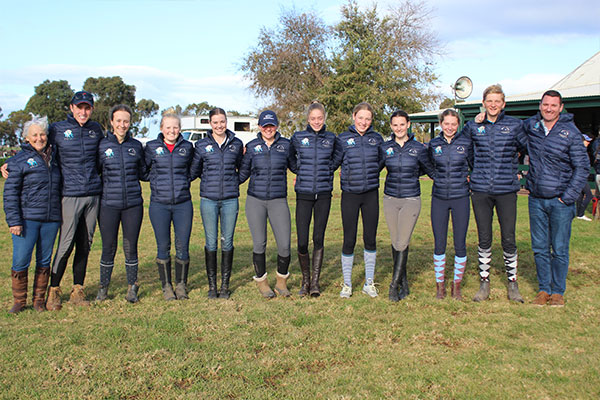 Eventing Young Rider Top Ten 2019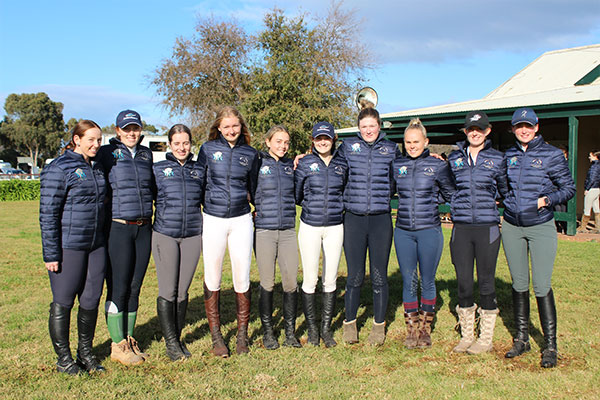 Jumping Young Rider Top Ten 2019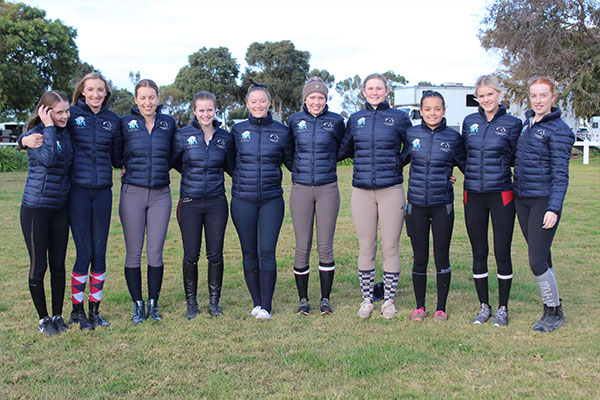 Show Horse Young Rider Top Ten 2019
JUMPING FINALISTS 

 

 

SHOW HORSE FINALISTS

Alexandra Melville

Claire Ramsbotham

Emily Stirling

Hannah Wigg

Jessica Grant

Kendall Richards

Mikaela McNair

Tori Fair

Tori Glass

Mikayla Hogg

Amelia Sadler

Ava Halloran

Brynie Lee

Ebonie Lee

Hannah Bufton

Hayley Gears

Jessica Dertell

Kaitlin Labahn – Meyland

Madelon McDonald

Tahlia Young 

 DRESSAGE FINALISTS

EVENTING FINALISTS

Amy Bachmann

Brooke Mance

Eliza Bell

Emily Yeoman

Hannah Shippen

Isabelle Luxmoore

Lindsey Ware

Madison Layfield

Natasha Moody

Sophie Taylor

Annabel Nelson

Bella Warner

Brooke Searle

Daniel Dragt

Eliza Harvey

Edward Darby

Ella Smith

Lucy Peters

Sophie Bennett

Tess Storey