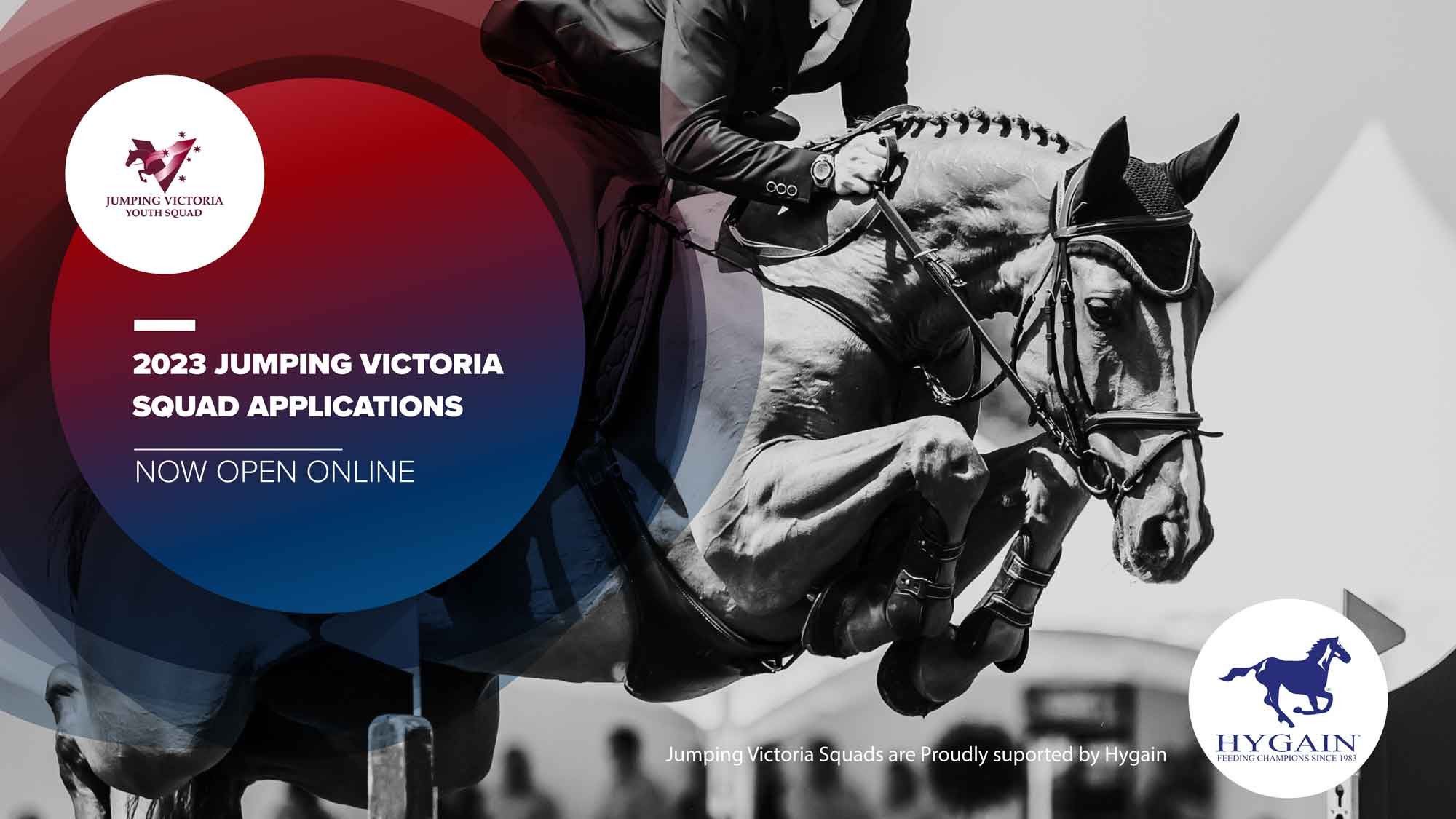 2023 Jumping Victoria Youth Squads
2023 Jumping Victoria Squads applications are now open. 
The Jumping Victoria Youth Squad program includes a structured pathway enabling riders to develop from Squadettes through Development squads, with some riders reaching the highest level of the High-Performance Squad. Riders are also able to join at any of these three levels. The squad groups will have rotational coaches, with riders moving between coaches throughout the year.  
Squad dates for 2023 are:
17th & 18th of January

11th & 12th of April

5th & 6th of August

2nd & 3rd of September

21st & 23rd of October
Applications can be made online via the following link https://form.jotform.com/211880850559867. 
If you have any questions, don't hesitate to contact [email protected].  
Sponsored by Hygain, the Jumping Victoria Youth Squads, applications will close at 5 pm Sunday, 4th DECEMBER 2022.