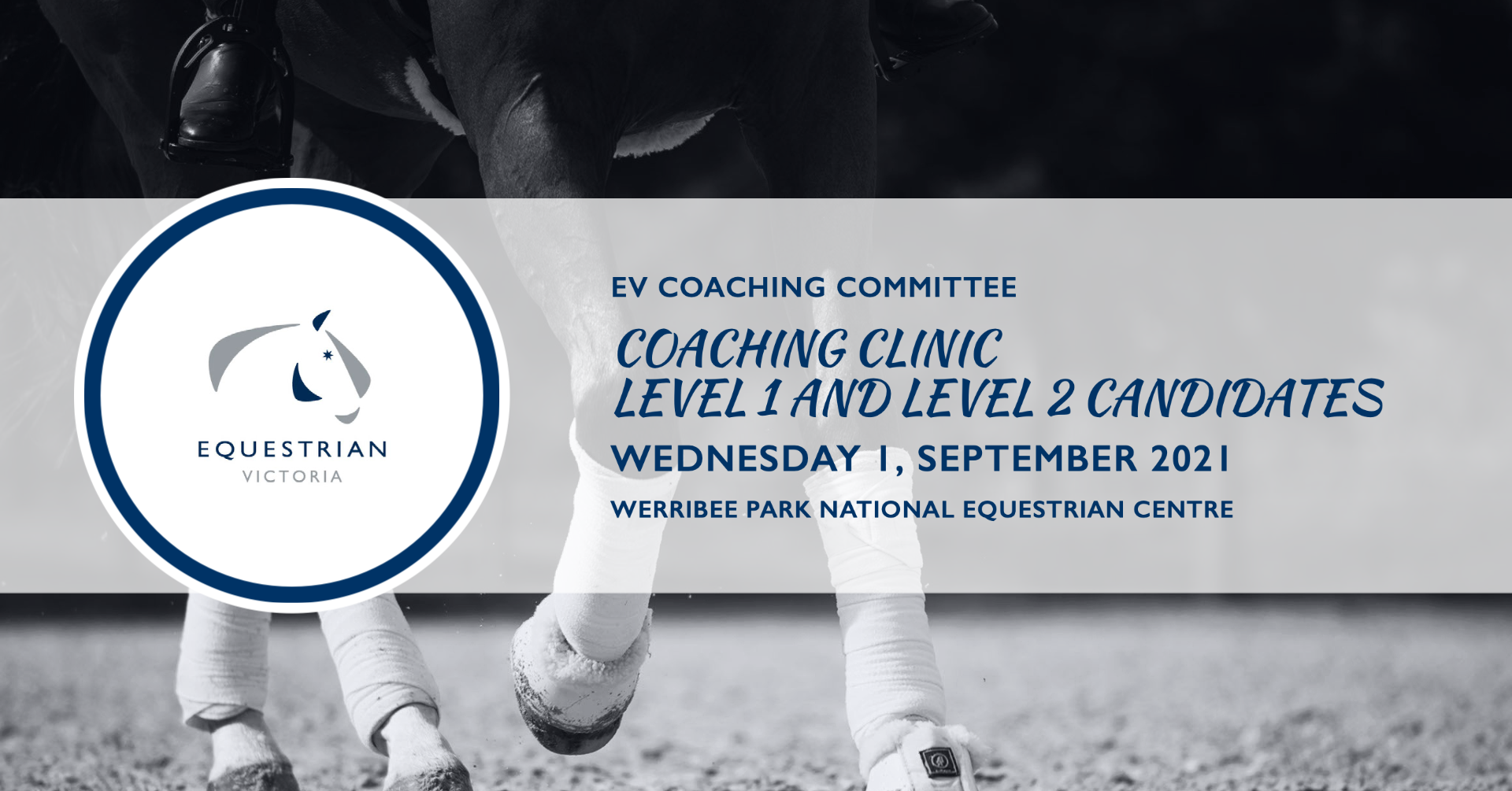 CANCELLED EV Coaching Committee 2021 Coaching Clinic No 2
CANCELLED. LEVEL 1 AND LEVEL 2 CANDIDATES
Wednesday 1 September 2021 | 9am to 5pm
Bookings are now open for the Victorian Coaching Committee September Coach Education Clinic to be held at Werribee Park National Equestrian Centre on 1 September. The aim is to help all candidates who have started on the Coaching Education Pathway. 
If you are stuck completing your Level 1 or 2, these clinics are for you! 
Download the Flyer for Full Information including Booking.