Equestrian Victoria Announces Official Patron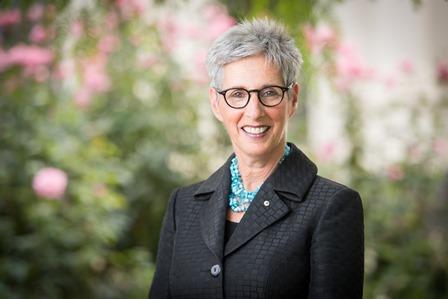 Equestrian Victoria is delighted to announce the expansion of its community of support to include Her Excellency the Honourable Linda Dessau AC, Governor of Victoria, as official Patron.
The Governor's appointment is an incredible honour for the sport and will be celebrated with members via the Equestrian Victoria website and official communications, and at events across the equestrian calendar.
Equestrian Victoria's Board Chair, Michelle Heagney said "we are thrilled to have Her Excellency Governor Dessau as Patron of our association. She is such a strong leader and wonderful role model for Victorians everywhere, especially young girls and women, and we look forward to sharing more about our sport, community and future plans with her over time."
The Governor is the first female to serve as Governor of Victoria, and her initial five-year appointment in 2015 was extended by a further three years by Her Majesty The Queen.
"We see her connection to the equestrian community in Victoria through her inauguration speech where she spoke of her intention to celebrate and facilitate 'all the individuals, organisations, businesses and communities that…show courage by combining in the quest for unity and togetherness, and who work tirelessly for peace and prosperity in this, our wonderful State of Victoria,'" said Ms Heagney.
"Equestrian Victoria is fortunate and grateful for the Governor's acceptance of our invitation and interest in our sport."
For more information on the role of Patron of Equestrian Victoria, please visit
https://www.governor.vic.gov.au/victorias-governor/governors-role.
For more information on Her Excellency, the Honourable Linda Dessau AC, Governor of Victoria, please visit https://www.governor.vic.gov.au/victorias-governor/about-governor 
Matthew Brown
Chief Executive Officer - Equestrian Victoria