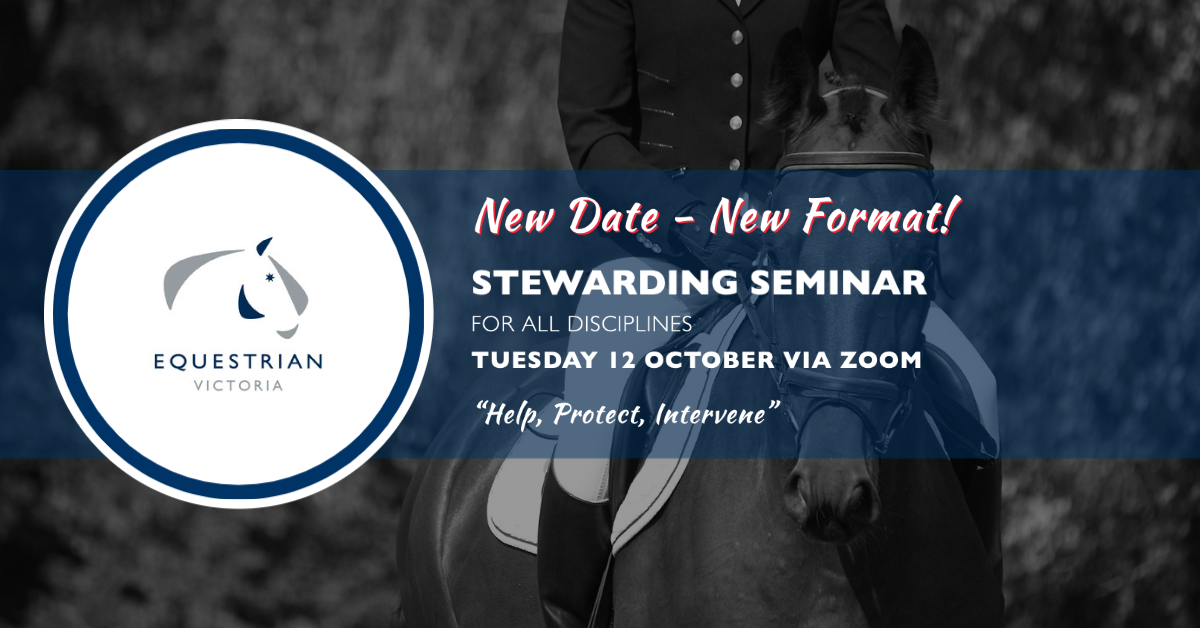 Stewarding Seminar - September 2021
2021 Stewarding course revamped.
New date 12th October with further session TBA
Now Online via Zoom
The first session will be online via Zoom. Included will be generic stewarding principles for all disciplines. Depending on COVID restrictions at the time, the discipline specific content will be at a later date probably also online. There may also be a requirement for shadow Stewarding to complete your accreditation.
Bookings open Tuesday 13 September, 2021 on TRY BOOKING
COST: $30 EA MEMBERS $60 NON EA MEMBERS
Full details:
DOWNLOAD FLYER