Vale Marie Gahan
We were saddened to hear of the passing of MARIE GAHAN on 1 September, 2019 aged 89.
Marie competed at the highest level of Dressage, with many memorable moments, including her wonderful freestyles, combining her love of music with her love of horses. With her Grand Prix horse The Flying Dutchman, Marie won eleven Grand Prix tests and was selected to represent Victoria at the International Samsung Cup. She has inspired a whole generation of dressage enthusiasts.
As well as competing, she was an extremely astute judge, while remaining involved at club level and working tirelessly for the WVDC. It was her great passion to promote country riders to compete regularly. She was a dedicated teacher, still giving lessons only a month before passing away. She would drive for hours to teach and to assist her pupils on competition days or watch them ride at clinics. 
EV recognised Marie's contribution to the equestrian scene by awarding her a Life Membership in 2010.
We send our sincere sympathies to Marie's family and friends.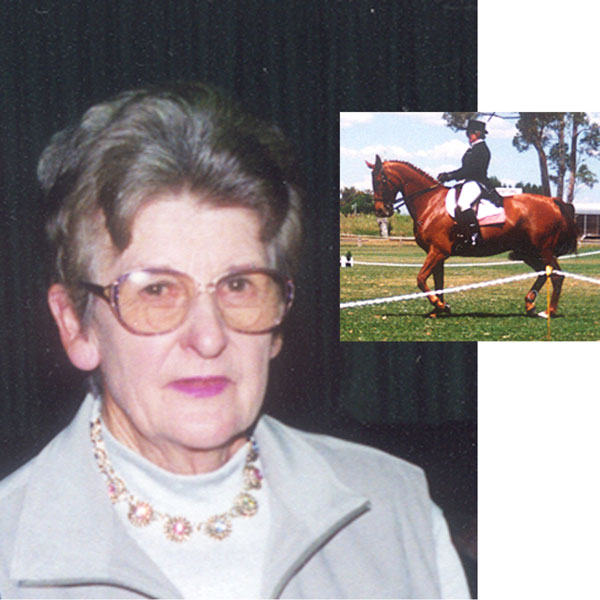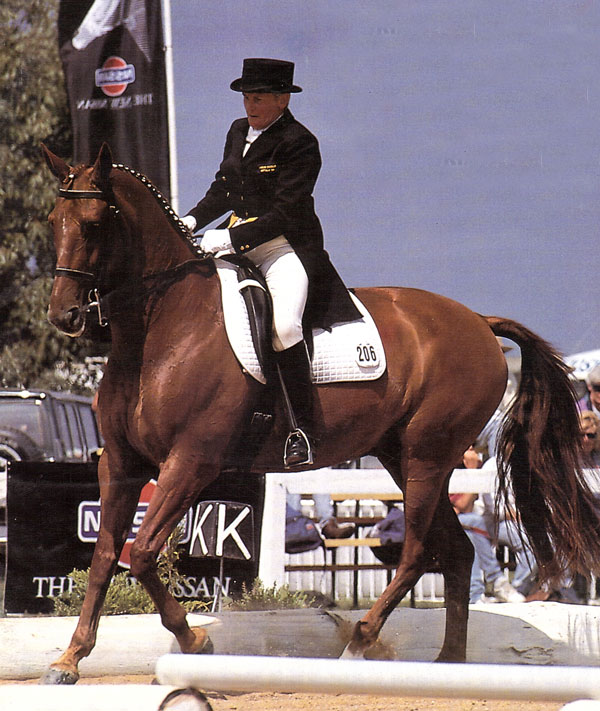 Marie Gahan riding The Flying Dutchman