Committee Profiles
ABOUT THE SHOW HORSE VICTORIA COMMITTEE 
The Equestrian Victoria Show Horse Committee consists of passionate and motivated horse people, people who come from a wide range of equine backgrounds.
The EV Show Horse committee wants EV Members to know who we are and what we offer EV Show Horse, we have put together some brief profiles which will hopefully help you get to know who we are, you will notice reading through these profiles that the committee has numerous skill sets, a multitude of experience and a wealth of knowledge.
COMMITTEE MEMBERS
PETER HEAGNEY
Chair
Email:  [email protected]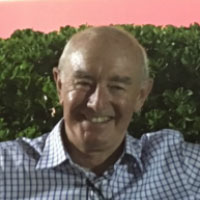 Recently retired Victorian Manager and Director of William Inglis and Son, Australia's leading bloodstock agency.
Former competitor in all disciplines.
Represented Australia in the Inter Pacific Pony Club Championships, NZ.
Former Chairman of the EV Show Horse Sub Committee.
Former Member of the EV Dressage Sub Committee and Eventing Committee.
Technical Delegate Gawler Three Day Event.
Judged Hacking, Show Jumping and Dressage.
Judged all in all states of Australia – Royal Shows and HOY and NZ
Commentator Adelaide and Melbourne Royal Shows.
Former Steward Adelaide and Melbourne Royal Shows.
I hope I can bring to the committee my experience in business management as well as experience in most equestrian disciplines.
---
HELEN HEAGNEY
Email: [email protected] 
Phone: 03 9740 1213 Mobile: 0419 342 089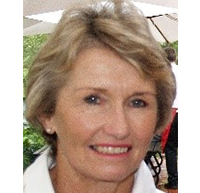 Helen has had extensive experience in serving Equestrian Australia and associated disciplines in many capacities having been:
Co Founder of The South Australian Dressage Association
Secretary of Gawler Three Day Event
Committee member of Equestrian South Australia
Committee member of Victorian Dressage Club
Former Committee member of the Show Horse Sub-Committee, EV
Chair of the Dressage Judges' Education Panel, EV for 14 years
Former Dressage Selector for EV
Currently an A Level Dressage Judge and Judge Educator/Mentor
Currently on the National Panel of Show Horse Judges
In addition she brings a life time of competitive experience to the committee with success at the highest levels in both producing horses and in riding competitions.
In being a member of the committee she aims to maintain the level of transparency, fair play while improving the standard and participation in the sport that the current committee has worked hard to achieve.
---
PETA PLOZZA
Email: [email protected]
Mobile: 0402 075 396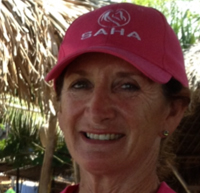 'I have been riding for as long as I can remember progressing through Pony Club and competing in showjumping and cross country before focusing on the show ring where I have achieved many successes over the years. I have educated and produced hacks, galloways and ponies who have all been extremely successful both locally, at Sydney, Adelaide and Melbourne Royals as well as winners of Horse of the Year competitions.
I have competed successfully in Lady Rider competitions as well as Garryowen and Esquire equestrian turnouts. I have judged extensively throughout Australia at Royal Shows and Horse of the Year competitions as well as officiating in New Zealand on several occasions. I have judged both open and show hunter hacks, galloways, ponies, all age group riders and junior, intermediate and senior equestrian turnouts
I have two children who have also competed successfully in the showring as well as dressage and showjumping.
I have been a member of the Royal Melbourne Show Horse Committee where as a committee we were able to implement much needed changes to facilitate a more competitor friendly schedule and environment.
I feel that I have a lot of knowledge and experience to offer to the committee and the competitors which I hope will improve and enhance our show world. I would like to see both amateurs and professionals able to compete on a level playing field. I would also like to be able to facilitate events to encourage and educate our younger competitors as they are the future of the sport. I have been fortunate to have had many fun times and made many friends over the years and would like the next generation able to enjoy the same experience. Showing is denigrated sometimes but some of our best overseas riders have come from the show ring and I believe it gives an excellent grounding for riders to grow and develop.'
---
LORRI MANSELL
Email: [email protected] 
Mobile: 0438 673 863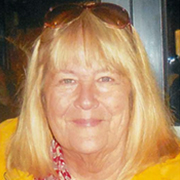 My love affair with show horses commenced very early on, starting like most of us, with Pony Club many years ago. My friends and I decided we would go to the local gymkhana and from then on I was well and truly hooked. I showed successfully for quite a few years until family commitments made it too difficult to keep doing this.
I have been a National Show Horse judge for some time and I am also on the judge's panel for Riding Ponies, Pintos and Palominos.  For the last couple of years I have been on the events committee for our Barastoc Horse of the Year and the Australasian Show Horse and Rider Championships, helping to organize and run these events. I feel like I can bring these skills to the Equestrian Victoria Show Horse committee and I do believe we are all working towards the same goal, to have show horse continue to be enjoyable, transparent and affordable. 
---
GREG GERRY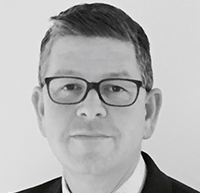 'My passion since childhood has been beautiful horses, and showing came as an extension of that. I appreciate a showing culture that is intrinsically different to other disciplines, and am passionate that this is retained. Showing is an art and is about so much more than competition platforms.
Coming from a non-horsey, farming family I appreciate the importance of affordability and youth development that nurtures talent and application. It is important that new competitors and young riders are provided with systems and competition arenas that continue recognise and reward talent, whilst providing an enjoyable and competitive environment for both recreational and professional competitors.
I have been involved in showing through riding, training, coaching, volunteering and administration so have a genuine understanding of the challenges, costs and rewards of showing..
---
NOELENE NEIL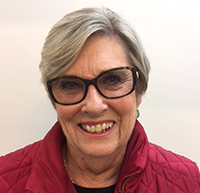 'My involvement in Equestrian pursuits began with my children becoming interested in horse riding and as such we became members of the Castlemaine Pony Club.
The following lists the involvement since that beginning:
Committee Member - Castlemaine Pony Club
Committee Member - Gisborne South Pony Club (now Gisborn Pony Club)
Committee Member - Riddells Creek Pony Club
Owner of the Macedon Ranges Saddlery for 10 years

Co-Owner of racehorses over the period 1987 to 2014, including breeding and racing
The following lists my involvement in varoius organistions and pursuits in general:
Committee Member - Pinewood/Nottinghill Tennis Club and Gisborne Tennis Club
Secretary Syndal State Electorate Committee - Liberal Party
Administrator - King and Whittle Chartered Accountants - Gisborn Practice
My general experience over 30 years, has been gained by my involvement on a continuing basis of attending equestrian events, both throughout Victoria and interstate, providing hands-on support to my four children, who all at some time rode competitively and is still a continuing involvement.
I welcome the opportunity to bring to the committee, views and opinions that have been gained over those 30 years, and to strive to be involved in the maintaining and improving of standards in a sport that I enjoy and receive great satisfaction.
---
FIONA MCINTYRE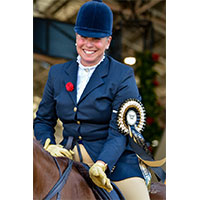 Email: [email protected]
I have been involved in the equestrian world for many years now at all different levels and disciplines. Having eventer for many years I swapped over to dressage and showing.
This has led me to being involved behind the scenes over the past 11 years as part of the barastoc committee, equestrian victoria show horse committee and also the national show horse committee.
I continue to be involved as a dressage competitor and also showing at a lower level.
I also have involvement in motorsport events also working as a production assistant at the formula 1 grand prix. 
I look forward to providing assistance to the Vic show horse committee once again and thank them for the invitation to be part of the team.  
COMMITTEE REPORTS