Pryde's EasiFeed Victorian Development Dressage Squad

ABOUT
The Dressage Victoria Development Squad is designed to be a pathway into the Pryde's Senior Dressage Squad and to offer training and education opportunities for combinations who have achieved specific performance goals throughout the previous 12 month period, but who are not yet eligible for Senior Squad selection.
AIMS
Provide a platform for horse and rider combinations to regularly access top class dressage instruction
Provide a holistic approach to the athlete's competition preparation by delivery complimentary education in all facets of the sport including horse management, ASADA, media and psychology
Develop a sense of camaraderie and professionalism in the Victorian team
Provide a pathway to the State Dressage Squads
QUALIFYING PERIOD
Eligible scores will be taken from the preceding 12 months, i.e. for the July 2019 intake, eligible scores will be from 1 July 2018 to 30 June 2019, and for the December 2019 intake, from 15 December 2018 (after the Dressage Festival) to 14 December 2019.
GENERAL SELECTION CRITERIA
Selection is per horse and rider combination who have attained qualifying scores.
Horses and riders must be sound and fit to satisfy competition standards. If this situation changes during the year the Committee must be advised of these changes as soon as possible. If the horse or rider becomes unfit to compete due to injury or illness or other causes, the rider must contact the Squad Selectors with an anticipated recovery time and regularly communicate progress.
Riders must be Australian citizens or permanent residents and must be eligible to represent Victoria if requested. Riders must be permanent residents of Victoria.
Riders must be current financial members of Equestrian Victoria.
No freestyle scores are eligible
No HC scores are eligible
Horses and ponies are eligible for selection
Riders must agree to fully participate in squad activities as per the signed Squad agreement
Riders will be asked to sign the Victorian Dressage Development Squad Athlete's Agreement upon approval of their application to indicate their acceptance
In the case where a rider or owner of the horse qualified does not comply with the Equestrian Australia rules, regulations and guidelines, including Athlete Anti-doping and Equine Anti-doping and Controlled Medication policies, during the selection period, this combination will not be eligible for Squad selection for a period of 12 months after the date of the sanction against them.
Combinations who are accepted onto the Development Squad must not be a member of any other Victorian Squad.
Riders must agree to notify the Dressage Development Squad Committee if they choose to apply and accept a position as a combination on another Victorian Squad.
SELECTION PROCESS
To be eligible, riders must meet the following criteria:
3 best percentages equal to or above the minimum qualification percentage (see below). 3 scores from the same level OR qualifying scores from the graded level and the level above will be accepted. For example: 2 Medium scores of 67%+ and 1 Advanced score 65%+ OR 1 Medium score of 67%+ and 2 Advanced scores of 65%+
Scores must be achieved from a minimum of 3 different qualifying competitions
QUALIFYING COMPETITIONS
Scores from all Official Dressage Competitions run under EA regulations will be accepted
QUALIFYING PERCENTAGES
| | |
| --- | --- |
| EA - Elementary to Medium | 67% or greater |
| EA - Advanced | 65% or greater |
| Prix St Georges and Inter 1 | 63% or greater |
| Inter A and B | 61% or greater |
| Inter II & Grand Prix | 61% or greater |
| Young Horse (5, 6 & 7 year olds) | 7.0 or greater at Young Horse classes |
DECEMBER INTAKE - 2019/2020
Congratulations to the following combinations who have qualified for the Pryde's EasiFeed Victorian Dressage Development Squad.
| | |
| --- | --- |
| RIDER | HORSE |
| Sue Thompson | Casino De Luxe (Elem) |
| Kate Purcell | Barrabadeen Grandeur  |
| Sharon McCombe | Ruby Wax  |
| Faye Hinchliffe | Wyronga Park Premier  |
| Phillipa Molnar | Bloomfield Sorrento  |
| Melissa Hoskins - Taaf | Revelwood Martini  |
| Sharon Atkins  | Jaybee Aces |
| Jane Gordon | Freedom R  |
|  Allison O'Neill | Roseglen Toytown  |
| Javais Ham | Gladwin  |
| Jess Hivon | Greenoaks Weltman |
| Katrina Bolmat | Staughton Vale Belmiro |
| Ashley Atwell | Champagne Perrier |
| Bianca Dolly Joyce | Degage  |
| Jorja Adams | Wildlife 6  |
| Rachelle Wilson | SPH Donner Cara |
| Rachelle Wilson | CJP Winchester |
| Lucy McNutt | Thamesbourne Sunsmart |
LINKS
CONTACT
Rachelle Wilson - [email protected] 
SPONSORS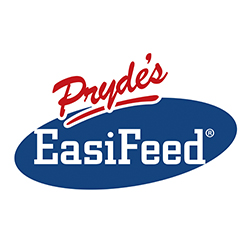 Visit Pryde's EasiFeed website
---