Dressage Victoria Committee
DV COMMITTEE AND CONTACTS
Chair
Lizzy Schirmer
Email: [email protected]
Vice Chair
Jan Smith
Email: [email protected]
2022 DRESSAGE VICTORIA COMMITTEE AND SELECTORS
BOARD APPOINTMENTS

Finance - Kate Parsisson 
Kate Parsisson has been riding for over 35 years.  She came through the ranks of Pony Club, competing at 3 State Championships and was a member of our inaugural Young Rider squad. Kate is currently working on her Level 2 Dressage Coaching qualification and is competing on several horses up to Prix St Georges. Kate brings to the committee her experience and expertise in Business Marketing, Communications and customer engagement, both federal and state, as well as Governance and Risk in the government and corporate private enterprise.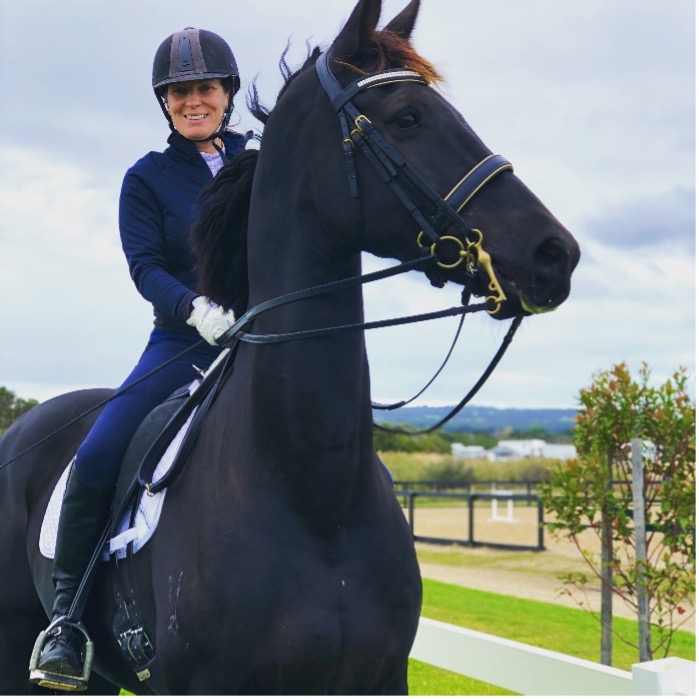 AOR - Emma Thomerson 
Emma is a keen dressage rider and competitor.  She is an active AOR squad member and is a current member of the AOR committee.  Emma has volunteered at major events and is keen to help build a supportive EV Community through our squad structure.   Emma is a mixed animal veterinarian and has a great depth of knowledge regarding the welfare of our Equestrian Athletes which underpins our Code of Conduct.  She will be a great addition to the Committee.
Riders' Representative – Karen Blythe
Karen has competed in Dressage for 14 years, and has ridden to FEI Medium Tour as well as competing in Young Horse classes at State and National Championships.  Karen is also a respected level 1 EA Coach.  She has been a Western  Victorian Dressage Club Committee member for 5 years and is the club representative at Dressage Victoria Calendar meetings.  Karen has also been a member of the Victorian Dressage Club for 4 years.  With her experience as a professional researcher and writer, Karen brings a range of skills to the role of riders' representative.
Para Dressage Representative – Sally Francis OAM
Sally will be taking up a co-opted position representing Para Dressage.  A Riding for Disabled level 2 Coach, Sally has worked with the Riding for the Disabled Association (RDA) for 35 years. She has also held various team official positions with the Australian Para-Equestrian team at five Paralympics, and four world championships, her decades of dedication were publicly recognised recently when she was named on the 2019 Queen's Birthday Honours List for services to horse sports and to people with a disability.  
Sally continues to run her family's equestrian centre at Tooradin Estate in South Gippsland Victoria, where she coaches riders of all abilities in multi disciplines.
Following in her mother's footsteps (Judy Francis) Sally has been involved in all facets of the Pony Club movement for over 50 years and continues to contribute in many ways. She recently receiving the National Pony Club Australia Gillian Rolton Alumni Award for outstanding services and dedication to the Pony Club movement.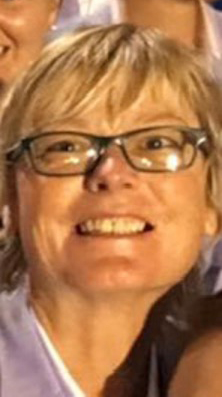 COACH AND SELECTORS
Lone Joergensen has been re appointed as the State Coach and selector.  Lone needs no introduction, however she continues to bring to this role her vast experience as an international rider and coach, and we are indeed lucky to have someone of her calibre in this position. 
Moya Jess and Natalie Frew have been appointed as the other two selectors.
Moya is an experienced and respected A level Judge, Young Horse Judge, Judge Mentor and EA Steward.  As well as her judging, Moya is a past member of the EA Victoria Branch and the Western Victoria Dressage Club.  She is a life member and current Vice President of the Victorian Dressage Club, and also a life member of the RASV.  Moya has a sound knowledge of the Dressage rules and DV Bylaws and we look forward to her contribution as a selector. 
Natalie is a B level Judge and has judged regularly throughout Victoria as well as interstate at state and National Championships. She has also judged eventing dressage at Wandin and Tooradin.  Natalie was State Pony Club secretary in South Australia and was a successful FEI rider.  Natalie brings with her excellent communication skills, no doubt learned as an air Hostess in a previous life!  


Judges & Officials - Lee Howells

Clubs - Pam Buxton-Barber

Participation and Pathways - Louise Curran and Virginia Creed

Social Media - Lindsey Ware and Karen Blythe


LINKS
CONTACT
EQUESTRIAN VICTORIA 
Phone: 9013 0707
Email: [email protected]