Pryde's EasiFeed Victorian High Performance Dressage Squad

CURRENT HIGH PERFORMANCE SQUAD
ABOUT SQUAD
The State Dressage Squad is reviewed in June and December for those combinations who have obtained the necessary scores to qualify. Scores obtained over the last 12 month period can be used for qualification, i.e. July intake from July 1st 2020 to June 30th 2020 and December intake December 15th 2020 to December 15th 2021.
Successful combinations will be expected to agree to an Athletes Agreement which sets out certain criteria and obligations which need to be met. Please read and accept the agreement below.
Those not meeting requirements will not qualify for future squad selection.
Successful combinations will remain on the squad for 12 months until the end of June.
Those applying and successful for the December intake will remain on the squad for 6 months until end of June when everyone must reapply.
CRITERIA REQUIRED FOR SQUAD INCLUSION
UNRESTRICTED CLASSES e.g. Not Junior or Young Rider classes:
Judged by 2 official judges
OPEN EA LEVELS - Medium to Advanced:
3 scores of 70% or higher from Official Competitions
Freestyle scores are NOT permitted
SMALL & MEDIUM TOURS
3 scores of 66% or higher from Official Competitions
Freestyle scores are NOT permitted
BIG TOUR - Inter II AND Grand Prix:
3 scores of 63% or above from Official Competitions
Freestyle scores are NOT permitted
PARA RIDERS:
A Para rider who is on a any National Squad is automatically included in the Victorian Dressage Squad.
If not on the National Squad, riders are required to achieve 3 scores within 10% of the national target scores last published by selectors, and based on team and championship tests only at respective grades at Official Competitions with official Para judges.
As per dressage, the squad is named each June/July and may be added to the squad in December where eligible riders apply.
YOUNG HORSE:
5, 6 & 7 year old horse and rider combinations who have achieved 3 scores of 7.5% or greater in Young Horse classes.
RESERVE SQUAD:
Riders with scores close to criteria may apply to be part of reserve.
Enquiries: Rae Ansell- E: [email protected] P: 0438 824 377
SQUAD DATES
5th and 6th January 2021 venue Boneo
24th and 25th April 2021 venue TBC
8th and 9th June 2021 venue TBC
PLEASE ALSO CHECK ONLINE CALENDAR FOR SQUAD AND COMPETITION DATES:
ONLINE CALENDAR
LINKS
SPONSORS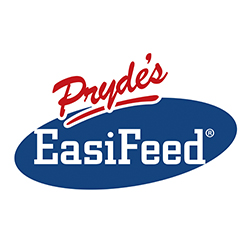 Visit Pryde's EasiFeed website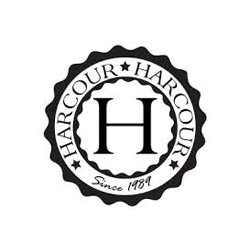 Visit Harcour's website 
---