HYGAIN Victorian High Performance Dressage Squad
The Victorian High Performance Dressage Squad is excited to welcome our naming rights sponsor, HYGAIN®, a world leader in equine nutrition solutions, as part of the recently announced partnership with Equestrian Victoria.
The Victorian High Performance Dressage Squad provides a platform for the best Victorian horse and rider combinations to regularly access world-class dressage instruction, including a holistic approach to each athlete's competition preparation.
"The new partnership will enable the Victorian High Performance Dressage Squad to support high performance combinations' programming and individualised campaign support", said Squad Committee Chair and member Georgina Foot.
"We look forward to growing our relationship with Hygain. As athletes, our focus is on performance, but that performance has to be with the care of our horses at the forefront, keeping them happy, sound and healthy. There's a lot of synergy with Hygain right there."
Kevin Bareira, CEO Hygain Group, said, "Hygain is devoted to improving the health, wellbeing, and performance of horses. Proudly Australian made and owned, we invest in research & development, quality assurance and manufacturing technology to provide horses with leading-edge nutrition. We have been fuelling champions for over 35 years, including Olympic medallists, so we are thrilled to support the Victorian High Performance Squads through Equestrian Victoria and contribute to the success of Victorian dressage riders at this highest level."
The HYGAIN Victorian High Performance Dressage Squad's next training session takes place later this month.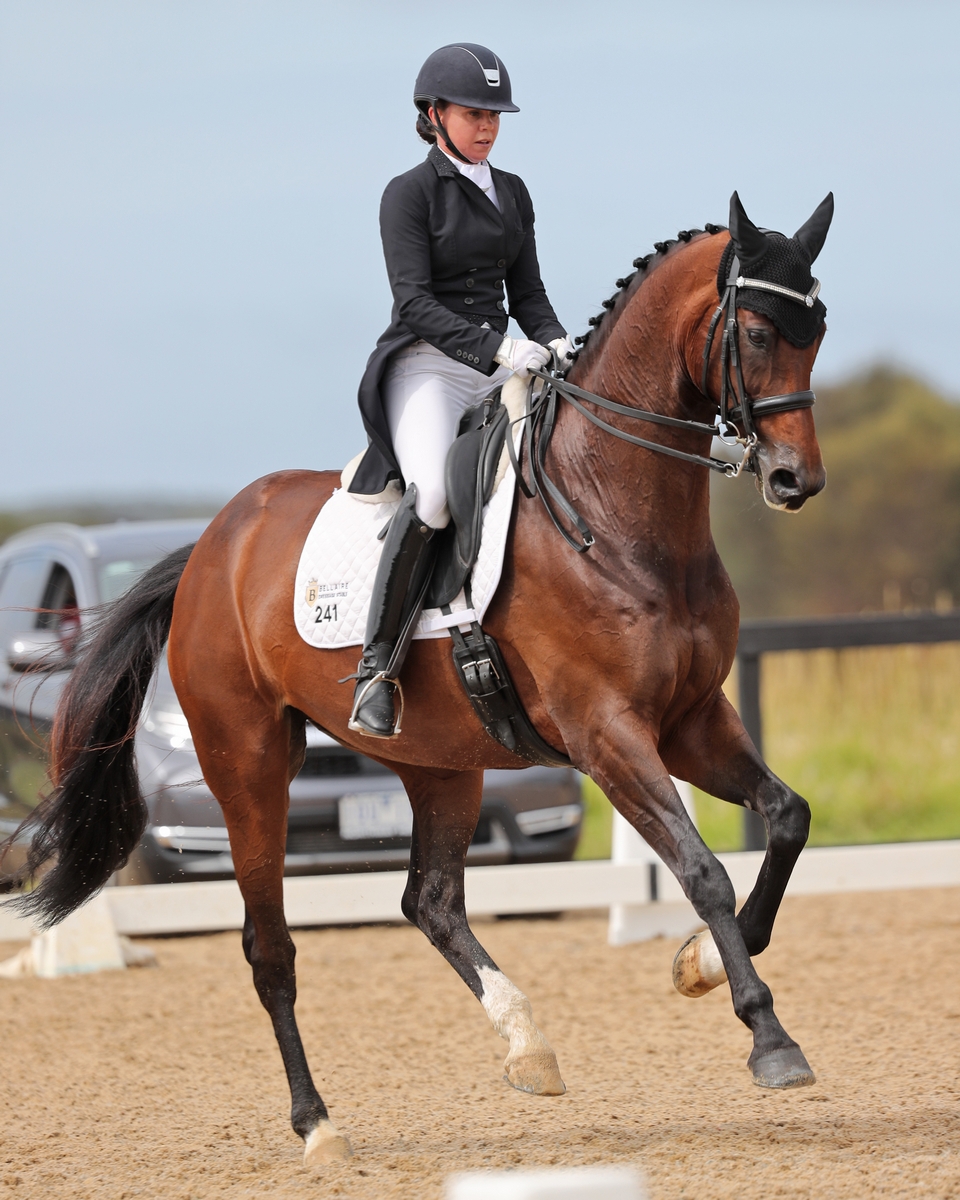 HYGAIN Victorian Dressage High Performance Squad Committee Chair, Georgina Food and Zoe. Photo courtesy: Derek O'Leary.